Hola! I am Valvanuz Gutiérrez (she/her) a third-year Marketing Management – Digital Business Concepts (DBC) student at Fontys University of Applied Sciences in Tilburg. I am originally from Spain and have been living in The Netherlands for three years now. Three years that have led me to admitting something: I never thought I would love this country this much! But let me go back in time a bit.
I had just finished my A-levels in Spain when I had to make one of the so-called most important decisions of our lives. Since I was little, I always wanted to go abroad for my studies, but never really thought deeply about it. When looking for a bachelor, I was overwhelmed with the amount of information and amazed by all the universities and what each of them had to offer. However, I was looking for something more unique. And I found what I was looking for.
Let me get a bit more into detail.
What is DBC like? you might be wondering. As a technical background, DBC prepares you for working in an international environment, letting you, as a student, develop and combine skills such as creative thinking, business instinct and media technology. Through hands-on experience, you learn the difference between simply ´having a business´ and truly leading one – typically known as entrepreneurship. How Data is the base for all the actions and decisions and how to design and develop -digital- concepts and market them with professional guidance and freedom. Moreover, you work on both individual and group projects where you get to work for real-life clients and companies.
DBC has courses such as Online Marketing, Creativity, Big Data Marketing, Concepting, Sales, Branding, Futurology, Market Research, Business Economics and General Economics, amongst others.
Nevertheless, if you feel like DBC is not exactly what you are looking for, you can check what other programmes Fontys has to offer here.
From a personal point of view, I can say what a great choice I made. The Netherlands is a wonderful country with an amazing international and friendly environment. You will definitely hear Dutch-only conversations basically everywhere, but if you tell them you don't speak Dutch they will kindly and instantly switch to English. So don't be worried about not speaking their mother language, I myself haven't fully learned much yet and I'm still able to communicate perfectly! Dutch people are definitely one of the most friendly people I have ever met and they are always willing to help you. Plus, they might say Hi to you even if they do not know you from anything!
Furthermore, at Fontys and its English-taught programs, the environment is not only extremely international, but also an environment where we all know each other. Moreover, contact with the teachers is always friendly, personal and informal, but still very professional.
---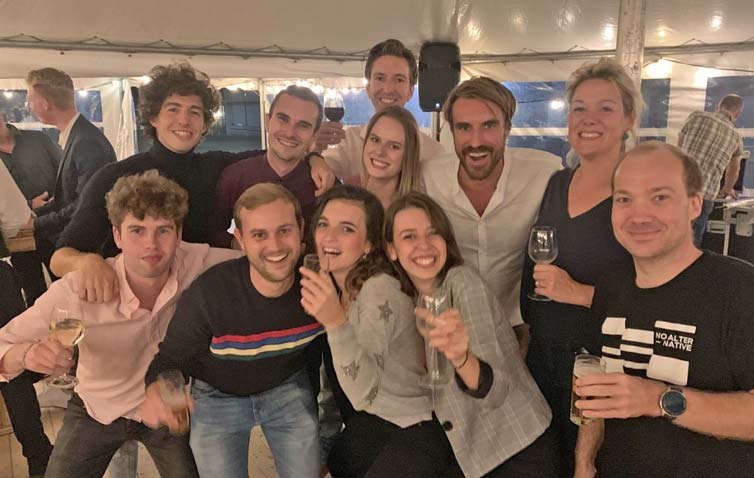 What I have always liked about DBC is the fact that it adapts extremely fast to the new changing technologies we encounter everyday; giving us the chance to discover and work with new trends and a constant changing digital world.
With regards to the city, Tilburg is a small but wonderful city which each year is becoming more and more of a student city. Tilburg has many bars and cafes where many students-both national and international- gather together. You will right away get to discover the Dutch culture and its traditions together with their very peculiar music taste and their crazy parties or special dates, such as Koningsdag (Kings Day) where the whole country turns orange in honor to the Kings' Birthday or the Carnival week, which mainly takes place in the South of The Netherlands, being Tilburg one of the cities in which this celebration is more popular. During those days, the whole city turns green and orange and people from all over The Netherlands come to celebrate it!
---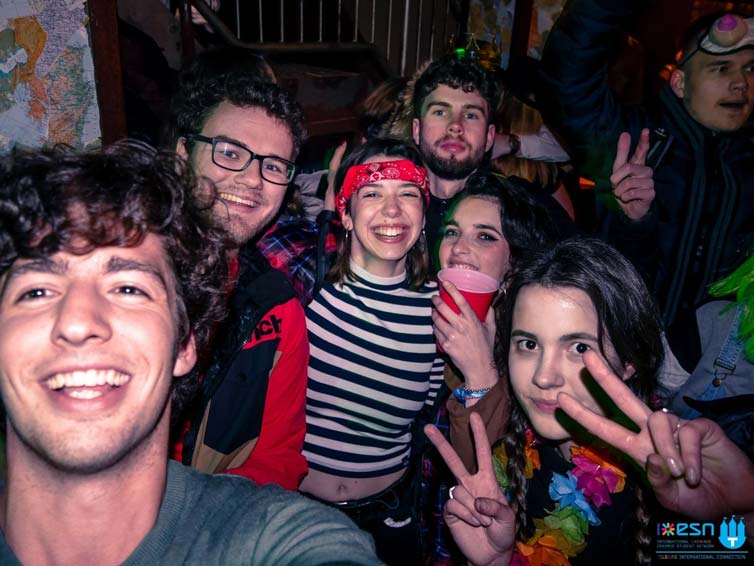 Going abroad to study as an international student has also a less positive part. I am going to be honest with you: it's definitely not an easy decision to make. And it's completely normal to feel scared and nervous about the whole idea, you are taking a risk and getting out of your comfort zone. But think about all you have just read and think carefully what path you would like to follow.
Of course, I love this programme and it feels complicated to be critical. There are surely some things we, as students, will not love or be satisfied with. But Fontys does something we have always highly appreciated: The institution always asks us for feedback and for our opinions and suggestions. In other words, they are always open to criticism and new ideas or improving things that could have been done differently. And that gives the students the possibility not only to speak up but also to feel important and recognised by the university; something that is definitely not done in my home country and, up to these days, many students dream with.
So dear future colleague, here is my best tip: Think carefully about your choice. Don´t rush. Do NOT be afraid and jump into this incredible opportunity. It might be a bit difficult in the beginning, and you will for sure go through huge changes and most probably experience culture shock. But take your time and find your way. Personally, I wouldn't miss what it's like to live in The Netherlands and study at Fontys and grow within the marketing world. You will not regret it, I promise!
Let's chat! If you'd like to know anything else, regarding both the studies or the life at Tilburg, please feel free to drop me a message at v.gutierrezrodriguez@student.fontys.nl.
Learn more about Fontys Academy for Creative Industries
Related topics