No limits for arts and humanities grads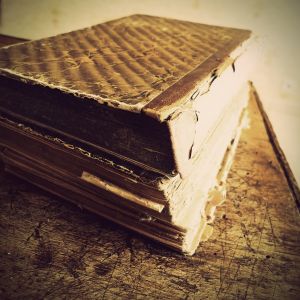 Arts and humanities, also known as social sciences, offer the widest range of subject choices of just about any degree at university. But who studies arts and humanities – and why? And where will it take you? In this subject guide, we explore the ins and outs of this diverse field.
What are arts and humanities?
What makes the world tick? What brings us all together as people? In this high-tech age, we sometimes forget how important our literature, history, fine arts, languages and culture really is. And that is what the study of arts and humanities focuses on.
Studying arts and humanities helps us understand where we are now, and how we got to this point. We can see the significance of current and historic events. If you study arts and humanities, you may choose to specialise in any of a hundred different areas of expertise – from philosophy to politics, geography to media studies, sociology to anthropology.
Who studies arts and humanities?
If you are a creative thinker, open to new ideas and exploring different ways of thinking logically about a wide range of topics, then you'll love studying arts and humanities. In arts, things are not always black and white – there are many different approaches to finding an answer or a balanced point of view.
If you have a genuine interest in a social science subject, whether it's French literature or impressionist painters of the 19th century, then studying arts and humanities gives you the opportunity to discover everything you ever wanted to know about your passion.
What sort of career can I expect?
Arts and humanities is not a vocational subject area – which means it does not drive you towards a specific vocation or career. What it does is literally open the doors to a wide range of options. It gives you highly transferable skills, especially creative thinking, that many employers need today. It also allows you work anywhere in the world.
If you're still wondering whether think arts and humanities is the right course choice for your career, consider these famous philosophy graduates: Bill Clinton, Martin Luther King, TS Eliot, Woody Allen and George Soros.
You'll find arts and humanities graduates working in politics and civil service, in research and academic life, in the media, as teachers, as social workers and psychologist – and in many other parts of society. They have in common the desire to learn more about the fundamentals of human existence. Or, as the Social Science faculty at UC Berkeley puts it, "time, space, language, economy, polity, society, culture and population."
You'll find over two hundred providers of courses in arts and humanities on the StudyLink website, as well as more information on how you can study social sciences abroad.
If you want to receive the StudyLink Study Abroad Newsletter, so that you get the most up to date study abroad advice in your inbox, you can
sign up here
.