Japan has increased in popularity as a destination for international students in recent years due to its fascinating culture, friendly people, safe atmosphere, affordability, and post-graduation employment prospects. The number of degrees taught in English that are available in Japan are increasing every year, allowing those interested in studying in Japan to skip the arduous task of mastering Japanese and passing the EJU or university specific entrance exams before beginning their studies.
While technology may be the first word that comes to many minds when thinking of Japan, its university sector has a long history of teaching liberal arts and has seen a resurgence of this teaching style as many universities seek to internationalize. Liberal Arts degrees, which seek to emphasize interdisciplinarity, cross-cultural thinking and intellectual rigor meet the needs of modern Japanese employers; who are not seeking graduates with narrow technical knowledge but rather graduates with technical knowledge empowered with the ability to be life long learners. Employers in Japan need graduates who can adapt to the changing needs of the department they are placed in after completing the graduate training program most corporations here run. Many companies in Japan, faced with a rapidly changing global business environment, value graduates who can think logically, and problem solve laterally, taking disparate disciplines and points of view into account. These skills, in addition to the ability to engage and understand the opinions of stakeholders are honed over the course of a Liberal Arts degree, especially in Japanese Liberal Arts colleges like iCLA, where the student body is particularly diverse and multicultural. iCLA offers majors in Global Business and Economics, Political Science, Interdisciplinary Arts, and Japan Studies. Students can also choose from a broad range of electives in subject area like, Data Science, Psychology and Sociology, Quantitative Reasoning and Natural Sciences, and Japanese Language courses. This flexibility allows iCLA students to craft a career focused and globally relevant degree that will equip them with the skills they need to succeed in the modern work environment.
Affordability is another major reason students should consider Japan. A major factor in this is that domestic students and international students pay the same level of tuition fees at most Japanese universities. Tuition fees at the top public universities are very cheap by international standards but they tend to have limited programs for English speakers and competition for places is fierce even amongst Japanese students. In response to this Japan has a well-developed private University sector and fees at these universities are still very affordable by international standards. In addition, many private universities operate as not for profits and have generous scholarship opportunities. At iCLA all international students can apply for a 25-100% tuition, facility and equipment fee waiver scholarship.
For more information on why Japan is a great study destination check out iCLA's top ten reasons for studying in Japan.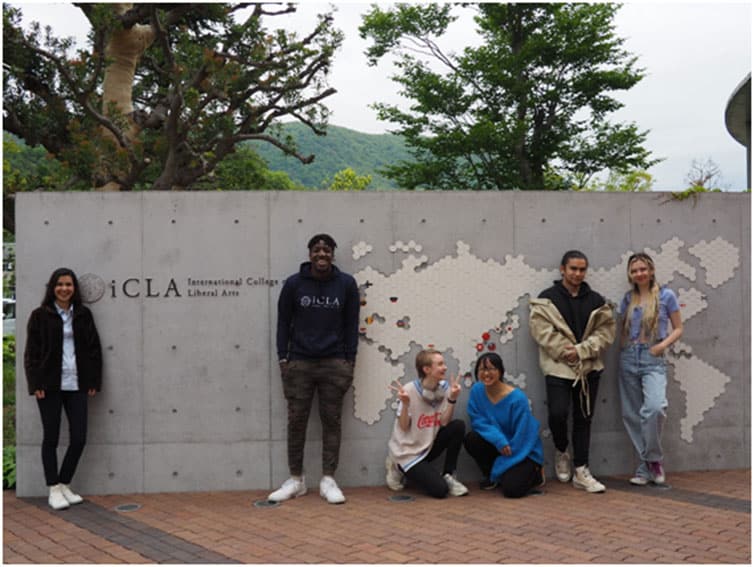 Learn more about International College of Liberal Arts (iCLA) at Yamanashi Gakuin University
Related topics