University of Dundee – one of the World's Top 200 Universities
How would you like to study in the sunniest city in Scotland at one of the World's Top 200 Universities, rated by the Times Higher Education and the QS World University Rankings 2011/12?
If so, the University of Dundee is the place to go and is offering a wide range of brand new Bachelors and Masters programmes for students who wish to start university in September 2012.
The new 3 year Honours Bachelors (undergraduate) programmes are:
The new Masters (taught postgraduate) programmes are: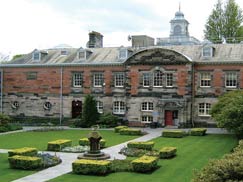 In addition to the new programmes listed above, the University of Dundee already offers many Bachelors (undergraduate) and one-year Masters (taught postgraduate) degrees in subject areas as diverse as business, computing, creative arts, education, engineering, health, humanities, law, medicine, psychology and sustainability. Our website shows the full list of courses currently available.
Most of our courses start in September, with some Masters courses also having a January start date. A range of scholarships for international students are now available. More information can be found on our website.
The University of Dundee enjoys an unrivalled position in the centre of Dundee, close to shops, theatre and transport links and with outstanding views over the River Tay on the east coast of Scotland, with the Highlands to the north and St Andrews and Edinburgh to the south. The Virgin Guide to British Universities 2011 described Dundee as "a traditional, premier-league university, but unusually relaxed and friendly", and the city itself has been described as the biggest village in Scotland because of the warm and friendly community spirit. With 3,000 staff and nearly 18,000 undergraduate and postgraduate students coming to the University of Dundee from all over the UK, Europe and beyond, the University has a truly welcoming and diverse campus community.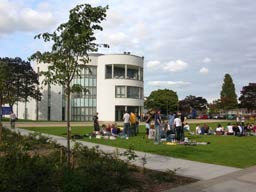 If you are unable to visit Dundee before you apply, why don't you take part in one of our regular online chats for EU and international enquirers and applicants? It only takes a minute to register and you can easily 'ask' any questions about Dundee, how to apply or the course you are interested in to our International Officers. Full details and a list of dates for all the forthcoming chats are on our website. You can also follow our virtual campus tour to get a better idea of what the University has to offer.
Why don't you take a look at the undergraduate and postgraduate courses we offer, and then get in touch to find out more?
Email: contactus@dundee.ac.uk
If you want to receive the StudyLink Study Abroad Newsletter, so that you get the most up to date study abroad advice in your inbox, you can
sign up here
.