At Steinbeis University School of Management and Innovation (SMI) we understand the important role that globalized education plays in opening career opportunities for students near and far. Whether they are studying on our beautiful campus, located in the center of Berlin, Germany, or remotely in their home countries over our innovative digital platform Insider, our students receive a world class education, with a practical approach, that gives them the tools to be competitive in the current job market.
New Standards in a Globalized World
In today's competitive job market, the majority of applicants have at least a bachelor's, if not a master's degree. Due to this, it's detrimental to offer employers something that gives you a cutting edge over your competition: an international MBA made in Germany.
Steinbeis SMI's MBA program allows you to gain the skills needed to lead companies to success, and manage teams in an efficient manner, all while studying flexibly either on-campus in Berlin, or abroad from your home country. In fact, our MBA program is so flexible, that a bachelor's degree is not even required to be enrolled.
The first step to an international career is simply to find out which option best suits you.
Study the Classical Way: On Campus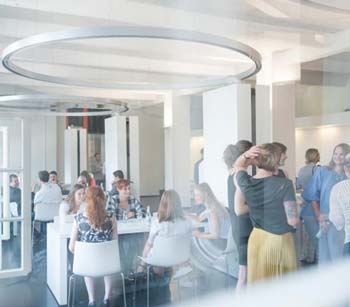 Steinbeis SMI's short, one-year MBA program prepares students for an international career in Europe's economic powerhouse, Germany.
Go on an exciting journey to the heart of Europe and study in Germany's capital city Berlin. This option is great for students who are looking forward to immersing themselves into a new culture, learning a new language, and benefiting from Germany's 18-month stay back visa option.
Not only does Germany have the strongest economy in Europe, but it is also Europe's top destination for international students looking to study abroad. Our students come from all over the world which makes learning not only fun, but also an international experience.
Our on-campus students benefit from experienced professors who give students insights into the German job market, as well as the Steinbeis Launchpad, our career preparation program dedicated to helping our students make the transition of being a student, into a working professional, a short and easy process.
With two semester starts per year (April and October), the application process is simple and completely digital.
Study Flexibly: A German MBA Completely from Home
Not all students and working professionals are able to travel abroad for higher education. Perhaps you already have a job, or a family, but you're still interested in expanding your knowledge in business and management. With Steinbeis SMI it's possible to do have both.
With our innovative online learning platform Insider, you can work towards obtaining a German MBA at your own pace. Studying online allows you to keep up with your responsibilities at home, while also benefiting from an international degree.
Our online MBA program gives you the flexibility to enroll in the short, one-year MBA program, or to specialize in Sustainable Management, Business and Organizational Psychology, Digital Innovation and Business Transformation, or Data Analytics and Artificial Intelligence with our two-year MBA program.
While this mode of study is completed mainly online, at your own pace, it's also important to connect and exchange ideas with fellow-students and professors. Afterall, an important part of studying is creating connections that will benefit you in the future. Our online programs include various group-study sessions with fellow students, and tutorial sessions with Steinbeis professors that help you to not only master the subject material, but to gain helpful insights into your desired study field from a professional.
For those that are budget-conscious, the Steinbeis SMI online MBA can be completed at a fraction of the cost of traditional universities, with the average cost of the entire program hovering around €8.800 for the entire degree.
A Global Degree for a Global World
Whether completed on-campus or online, gaining an international MBA degree not only opens new job opportunities for holders, but the salary increase associated with completing an MBA degree also is a major pull factor in students' decisions. In fact, a survey found that the medium salary for MBA graduates was around $145,000. (https://www.bloomberg.com/news/articles/2016-11-16/real-cost-of-an-mba), which help to offset the cost of possible education loans and living costs during completion of the degree.
If you would like to find out more information about Steinbeis SMI's flexible MBA, we welcome you to download our detailed brochure here: https://steinbeis-smi.com/get-more-information/ or to schedule a personal counselling session with one of our study advisors: https://meetings.hubspot.com/may-nyamadzapasi
Take your future into your own hands, and take the first step of starting your journey to an international career today.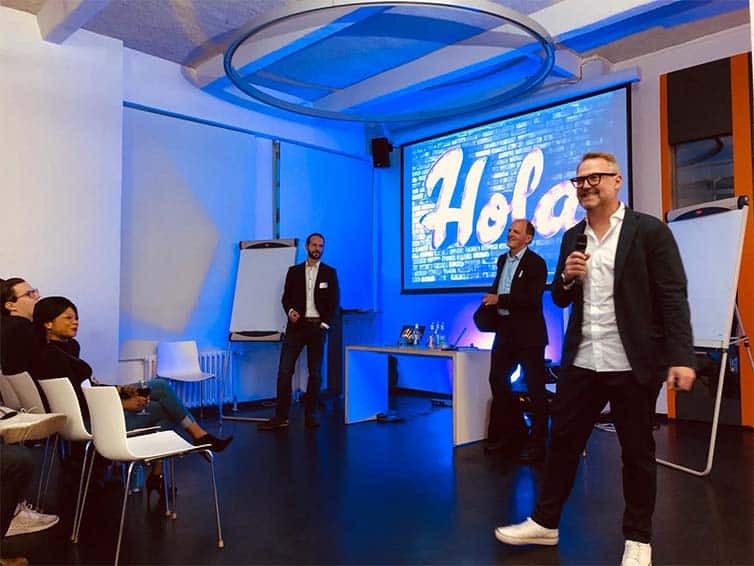 Learn more about Steinbeis University SMI
Related topics