Where did all the jobs go?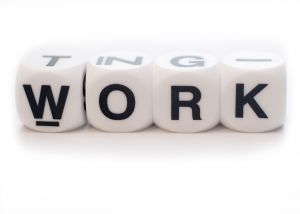 Career opportunities in a global downturn
For the first time in years, US business schools are seeing a decrease in international student admissions. And one reason is the fear that there might be no job, no work permit and no visa at the end of all that study.
With many countries experiencing record levels of domestic unemployment, jobs for international graduates are harder to come by. And when faced with huge student loans, many students are deciding to study at home, or choose other countries where job prospects look brighter or course fees are less expensive.
No matter what you decide to study overseas, the opportunity to stay and work in that country is important. But doing so depends on much more than work permits and visas.
Getting that post-graduate job requires extra effort nowadays, so what are the five key things you can do while you study to make the most of your career opportunities?
1. Perfect your CV
Having a stand-out CV or resume is about more than good grades. If you take on voluntary work while you study, such as organising student group activities, you'll have some great work skills to talk about in your interview or letter of introduction.
If you have a good relationship with your professors or tutors, ask them for a recommendation or referral. Try to be specific – remind them of the excellent research work you did, or your creative approach to the presentation last term.
And don't forget to work on your language skills too – achieving a certificate of proficiency in a second or third language is worth a great deal on a job application to a multinational company.
2. Take on work experience
Yes, it may be unpaid and it may not involve the most exciting tasks (Coffee? Filing?) But you will learn a lot about the culture of a company, no matter what level you are at. You'll also have the chance to shine and make useful contacts.
3. Work on campus
Don't forget to look out for potential job opportunities at your university. Some students are able to take on paid tutoring or research work while they pursue their honours or post-graduate degrees. And this allows you to further your knowledge of your field, whether you decide to stay in the academic world or not.
4. Master the art of networking
This is a skill that requires confidence and charm – and is not always instinctive. First you need to get a feel for what the cultural norms are in that country. A typical approach to networking in America may seem pushy in the UK.
There will be opportunities to network at university and college events, so make the most of them. The key is to perfect your 'three minute elevator pitch'. This is what you say, in brief, when someone asks you that dreaded "And what do YOU do?" question. Think about what may be relevant to the event that you are at – perhaps a project you recently worked on, a company you had an internship with, or an idea you have for your PhD.
It's also easier to network in pairs. So buddy up with a friend and introduce each other to new contacts. Look for easy ways to introduce yourself based on their name tag. You'll soon see that everyone is just as uncomfortable as you are, so once you get into a conversation it will become easier.
And remember that conversation involves at least two people – so don't hog the spotlight, ask questions of other people in the group.
5. Get to know your careers office
Your university or college will have a careers counsellor who can not only help you with networking tips and opportunities, but may also provide workshops on interview techniques, writing the perfect CV and other workplace skills.
What about getting a visa?
A few months ago we ran a poll about post-study work. Would you still study overseas if you couldn't migrate after you graduated? And while 77% of you said yes you would, for that other 23% the post-work visa is obviously still important.
And so are job opportunities, if the current situation in US business schools is a guide. With US unemployment hitting a 26-year high last month, at 9.7%, there are also rumours that it is getting harder to obtain the all-important H-1B visa.
Applications to US business schools from India dropped the most, declining 12%. Many of those students are deciding to spend their money at home.
Manish Bage was accepted by Duke University's prestigious Fuqua School of Business, but decided instead to study at the Indian School of Business.
"The recession made me think about taking out a $130,000 loan, and my ability to pay it back if I don't get a job in the US," says Manish.
In the UK, unemployment has also hit record highs with over 2.4 million British people currently looking for work. However, the UK's Post Study Work Visa does make it easier for international graduates, as the responsibility for the visa does not fall on your employer. Likewise, the Canadian Graduate Visa gives you 18 months to travel, work and study further after you graduate from a Canadian college or university.
Australia has been less affected by the global recession, with a fairly stable 5.8% unemployment rate. It also offers a temporary skilled Graduate Visa for 18 months.
With all these work permits, you need to bear in mind that the requirements could change at any time. The Australian government is currently looking at changing its permanent residency program, where certain vocational skills are given preference.
Current visa opportunities should not be the only reason to choose a country for study.
Choosing the best school for your subject area will always ensure you get to meet with the right employers while you study. And that, along with the skills you pick up during your study, will create the best career opportunities.
What do you think? Has the global downturn affected your choice of destination? Or even your choice of career? Tell us below.
If you want to receive the StudyLink Study Abroad Newsletter, so that you get the most up to date study abroad advice in your inbox, you can
sign up here
.