Ask Anna: Staying Safe When Studying Abroad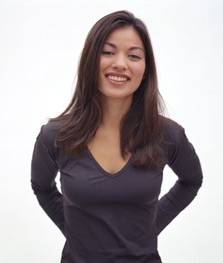 In the excitement that inevitably comes when organising your future studies abroad, you may not always pause to consider your security. How will you feel in your new surroundings and will you feel safe? The happy reality is that a lot of the top study destinations in the world are likely to be at least as safe as your present location, but it never hurts to be prepared. Here are some of my tips to aid your confidence and safety.
Start cautiously
Although you may not realise it, you have probably built up a routine of behaviours in your home country to help protect your safety. My advice is don't abandon these behaviours in your new study location. It helps to start out with some caution, so don't do anything you wouldn't feel completely comfortable doing at home. With time you will start to feel comfortable in your new surroundings and you will gain the confidence to know how best to act.
Learn about your destination
Being surrounded by a culture that is new to you may present customs and behaviours that you are not used to. This is nothing to panic about but it helps to be aware of them. Ideally you should make sure you don't offend anybody by being unaware of a social norm, though you will find that people universally tend to be quite tolerant of one another! If possible try and read up on your location or even try to locate a pen pal or two. The best source of knowledge would be students returning from your destination country, as they will be able to give you a load of useful tips. Also make contact with the international section of your destination University. Most Universities will have a wealth of information to help you out and will be able to put you in touch with other students to speak with.
Find friends
If you are travelling alone, why not use this as an opportunity to make some new friends on your way? When you are experiencing a situation for the first time, It is much easier to cope with when it is a shared experience. A good group of friends can give you confidence and help you laugh. Another upside is security in numbers; you are less likely to receive unwanted attention or hassle when you are travelling in a group. If you are flying to your new destination, you may well be grouped with other students going to the same place – other students who will be just as happy as you to talk about it.
Be vigilant
It may sound simple but it is best to try not to attract too much attention whilst you find your feet. Try not to carry or display too much money or expensive gadgetry, as pickpockets sadly exist in most corners of the world.
Although the vast majority of people you meet will be trustworthy, try to never get yourself in a situation where you feel at threat. This includes people who may be overly persuasive in a social context, or people who you suspect might be trying to distract your attention in some way so that they might attempt to steal something from you.
Please remember that studying abroad is generally a great experience and there is usually no reason why your personal safety should be at risk. It pays to be sensible and avoid situations that are obvious to you as being unsafe. If you have any tips that have helped you on your studies, please share them in the comments below.
You might want to read our other article about the safest places to study in the world here.
If you want to receive the StudyLink Study Abroad Newsletter, so that you get the most up to date study abroad advice in your inbox, you can
sign up here
.