The Centre for Business in Society (CBiS) at Coventry University is now one of the largest and most successful research centres focusing on responsible business, with over forty specialist researchers, 16 Professors and Associate Professors (Readers), more than 100 doctoral researchers, a DBA programme and a specialist research support team. Areas of research include:
Data and the digital economy
Economic development and green growth
Entrepreneurship and innovation
Sustainability and the circular economy
Ethical consumption
Responsible personal finance and financial education
The impact of mega events and disability sports
CBiS explores the impact of business on society. CBiS's four research clusters currently are examining:
How to reduce financial vulnerability
Addressing exclusion, disadvantage and waste in access to food
Creating access to renewable energy, the circular economy and sustainable supply chains
Promoting inclusion in society and communities
Limiting marginalisation caused by transport and mobility access challenges
Encouraging inclusive green economic growth
Understanding and mitigating digital exclusion, and much more.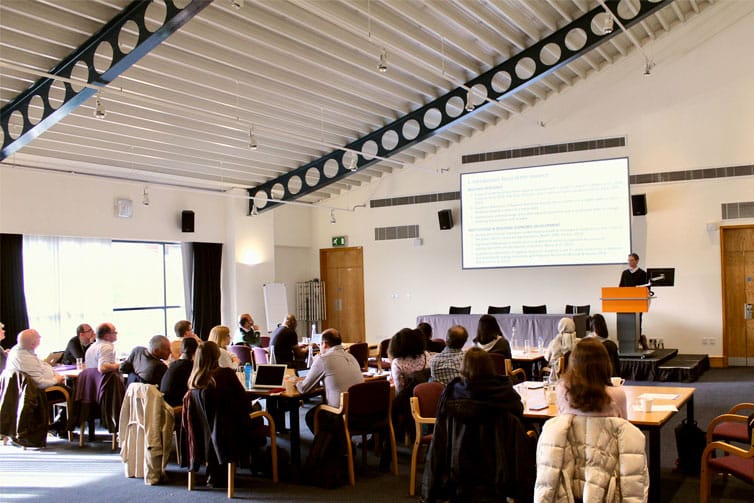 Study with us… PhD or DBA
PhD Programme
CBiS have had over 100 successes in recent years. The dedicated support and expert supervision help make this such a highly rated doctoral programme. The PhD can be full-time or part-time. Contact Dr Jason Begley for more information.
DBA Programme
CBiS host a professional doctorate to allow senior executives to undertake an applied doctorate alongside their careers based on their role and remit. Contact Dr Harjit Sekhon for more information.
To find out more, visit the Coventry University Business in Society page.
Through understanding the impact of organisations' activities, behaviours and policies, the Centre for Business in Society at Coventry University seeks to promote responsibility, to change behaviours, and to achieve better outcomes for economies, societies and the individual.
Learn more about Coventry University
Related topics