Create your own learning experience with the MSc in Management
emlyon business school's MSc in Management – Grande Ecole is a tailor-made programme that alternate academic semesters with in-company internships and student activities. Students can choose to study in different locations, spend a semester abroad at one of the more than 150 partner universities and business schools or on emlyon business school's Asian Campus in Shanghai. This programme is built to help students make the right choice for their future career.
Shuping Liu is a first year student of the MSc in Management – Grande Ecole. She tells us about why she decided to join the programme, her experience so far and what's next for her.
Why did you choose to join emlyon business school's MSc in Management – Grande Ecole?
I came to emlyon business school after I graduated from Wuhan University in China. I majored in French literature as I was fascinated by French culture and minored in business administration. I wanted to combine these two interests in my future career. Therefore, I applied to join emlyon business school's MSc in Management – Grande Ecole.
What can you tell us about your experience so far?
I arrived in Lyon in September 2016, and thanks to my thoughtful preparation, I adapted to my new environment quickly. Moreover, as I live in a student residence near the school, I have managed to meet some new friends from all over the world.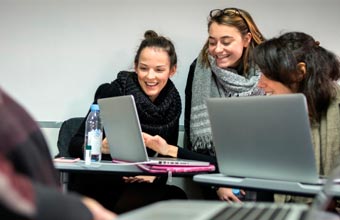 The first course I took was the Entrepreneurial Business Project with Professor Philippe SILBERZAHN. It was a new venture creation course with lots of group work. I took this course in French therefore all my other teammates were French. I was so happy to help developing this project with my group. Afterwards, I also took many other courses covering several aspects and deepening my understanding of business in general, and helping me discover what I want to do in the future. 
How does emlyon business school help you with your future career?
The Careers Forum organised by the school in January helped me a lot with my future career plan. More than 100 companies such as PWC, EY, Adidas, Accor hotels, Carrefour, Lagardère, Amazon, were there on campus. We were able to apply for jobs and internships directly or just discuss with HR. I took advantage of the events held by emlyon business school as well as its student associations. By participating in these activities and being automatically a member of the emlyon business school forever alumni network, I was able to gather a lot of practical information and enlarge my professional network.
What's next for you?
I have now finished my first year at emlyon business school, and I'd like to continue my study on campus and start my 12-month internship after all my courses are finished. Many of my classmates have chosen to complete a six-month or one-year internship in between their two academic years. I really appreciate the flexibility and individualisation of this programme.
What would you say to future students of the programme?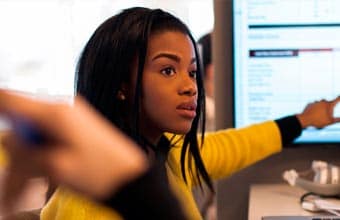 emlyon business school is a dynamic, renowned and entrepreneurial playground for those who are passionate, want to achieve their dreams, and are willing to explore themselves and the world. It is such a fantastic school with so many talented and lucky students. Do not hesitate to join emlyon business school and become an early maker!
The first selection session for the MSc in Management – Grande Ecole is currently open and closes on October 10th, 2017. Find out more on the admission procedure here.
Learn more about emlyon business school
If you want to receive the StudyLink Study Abroad Newsletter, so that you get the most up to date study abroad advice in your inbox, you can
sign up here
.