Failure can be a good thing. It can even be a great thing. If by failing, you're also acknowledging that you failed because of X, Y and Z. Learning from mistakes is an age-old way to learn, and it is also one of the fastest ways to get the results you want.
Productive failure is behind the learning concept at CODE University of Applied Sciences, Berlin's one and only start-up university. Home to future founders and digital entrepreneurs, CODE is the homebase to reinvent the future of technology. But it largely attributes its success to its study concept: project-based learning (PBL). Project-based learning allows students to learn by doing and to troubleshoot problems along the way.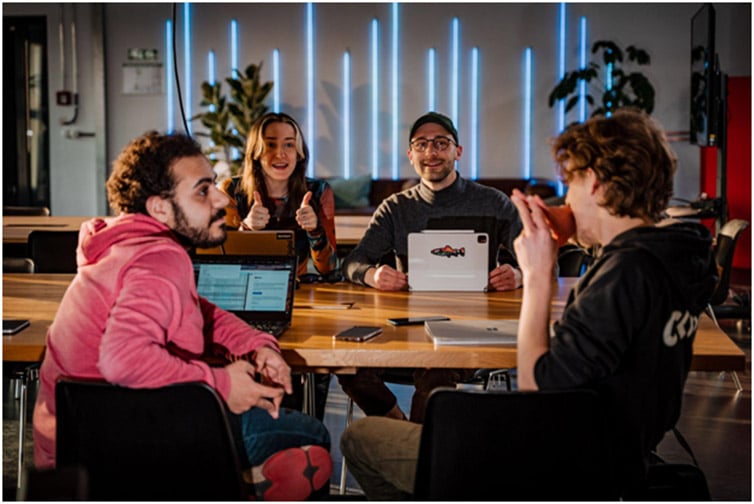 Project-based Learning at CODE
Project-based learning involves students in the process of solving real-world problems through the development of a project. In turn, they get hands-on experience and valuable practical skills that they can take anywhere.
As a tech university for the digital pioneers of tomorrow, CODE students learn both hard and soft skills. They immerse themselves in curiosity-driven education by facing the challenges they would encounter in the workplace. But they also get to fail, but fail productively.
"If you're not prepared to be wrong, you'll never come up with anything original." – Ken Robinson
The benefits of PBL is that it is a more engaging and exciting way to learn. Setting goals, collaborating with others, tracking and reflecting on their progress, students take responsibility for their own success.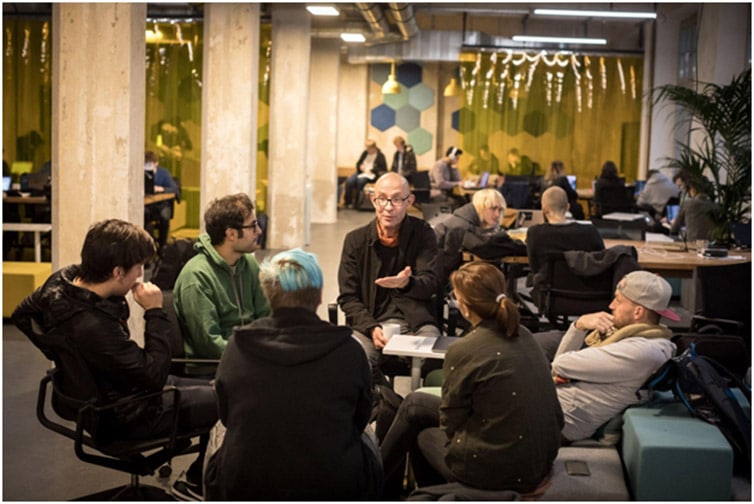 How is the learning concept at CODE different from a traditional university?
Not many universities adopt PBL. Most traditional universities focus on getting students to retain information by reading textbooks and memorizing content. This leaves young people without hands-on experience when they enter the workforce. They settle for low starting salaries and don't have much power to negotiate.
With so many students dissatisfied with how traditional universities don't prepare them for the real world, it's no wonder students get bored with their study programs, drop out or end up changing degrees.
CODE's Revolutionizing the Future of Education
At CODE, there are three bachelor degree programs: Software Engineering, Interaction Design and Product Management. In the real world, these three disciplines are interconnected. This is why students at CODE get to experience all three at the same time. Students can enroll with one degree in mind, but change at a later stage depending on what fits them best.
Students don't come to CODE to study, they come to CODE to work and get the experience they need to accelerate their career.
There are no classrooms.
No standardized exams.
Students don't have to wait to enter the workforce to get real-world experience.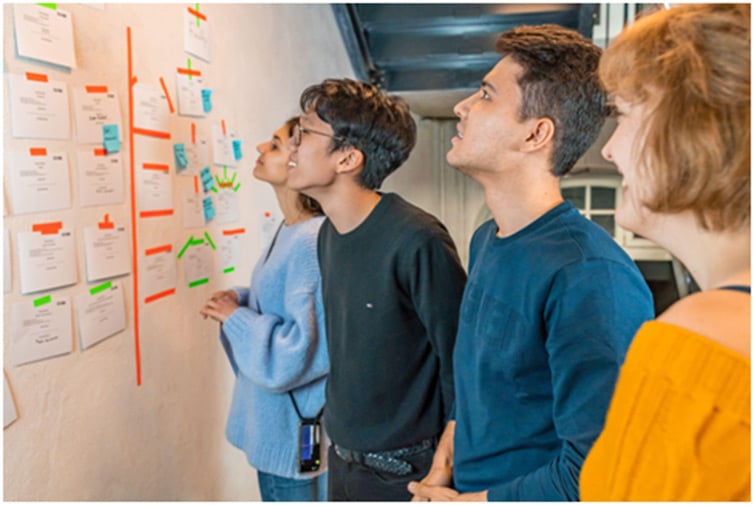 Putting Ideas Into Practice
The world doesn't need more products. The world needs more useful products. At CODE, a student might have an idea to develop an app that could reduce food waste. They don't just get to talk about their idea, they get to collaborate with students from software engineering, interaction design and product management to actually build the app of their dreams.
A group of students might get together to design the world's first smart air conditioning system. Rather than present the idea to their teachers and classmates of how they think it would work, they get to work collaboratively to bring their knowledge of science, engineering and mathematics together to make the idea work. Along the way, they troubleshoot problems and experience challenges that mirror real-life situations.
For CODE, project-based learning has been the key to its students' many successes. Students are able to put into practice what they've learned and start companies, raise funding, create meaningful experiences for others while always trying to create tech for good.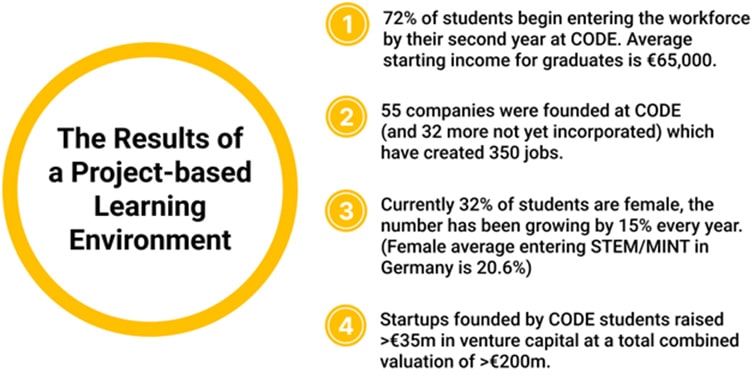 CODE is backed by Germany's most successful and visionary tech entrepreneurs as well as forward-thinking educators who believe that education needs an update.
Learn more about CODE University of Applied Sciences
Related topics