In the last three decades, China has registered levels of growth and socio-economic development that are simply unprecedented, considering both the sheer number of people that have benefitted from them across this vast nation and the short time span in which they were achieved.
Hundreds of millions of people have been dragged out of poverty, countless industrial sectors have been upscaled, infrastructure has been dramatically improved and economic cooperation with partners across the world has been consistently enhanced.
This makes China an ideal destination to observe how development governance and "globalisation" can positively change a national economy and the many lives within it.
In particular, China's fastest growing economic cluster – the Guangdong-Hong Kong-Macau Greater Bay Area (GBA) – is a dynamic industrial and technological hub of over 70 million inhabitants (100 million expected by 2035), whose GDP surpasses that of entire countries like South Korea, Australia or Spain.
At its very heart, sits an English-medium college, the Beijing Normal University-Hong Kong Baptist University United International College (BNU-HKBU UIC), where the innovative "Globalisation and Development" (GAD) Programme trains future governance leaders who seek to understand how China has come to represent a model – especially for rest of the Global South – of large-scale development and consistent integration into the modern world order.
At the heart of the Greater Bay Area
The GBA consists of nine cities in Guangdong Province and the two Special Administrative Regions of Hong Kong and Macau, all of which are vibrant economic centers. The area's per capita GDP, which already stands at around $25,000 (more than twice the national average), is expected to double by the year 2050. Aiming at becoming an international first-class city cluster that is comparable to the Silicon Valley, the growth of the GBA plays a strategic role in connecting China to overseas markets as part of China's overall further development strategy.
Located in Zhuhai, a gateway hub of the booming GBA now directly connected to Hong Kong and Macau by one of the longest bridges ever built, the GAD programme benefits from the geographical advantage of a city that greatly contributes to the growth of the GBA. As one of the very first Special Economic Zones established in China and home to numerous enterprises and multinational companies operating in hi-tech, services and manufacturing, throughout its history Zhuhai has demonstrated great capacity for efficiency and openness by welcoming foreign investment and thus actively promoting interconnectivity with the rest of the world.
Here, students can interact with different stakeholders in both public and private sectors, immerse themselves in "real-life" circumstances and make full use of China's "case studies" to examine the growing relevance and international outreach of the GBA and the country as a whole.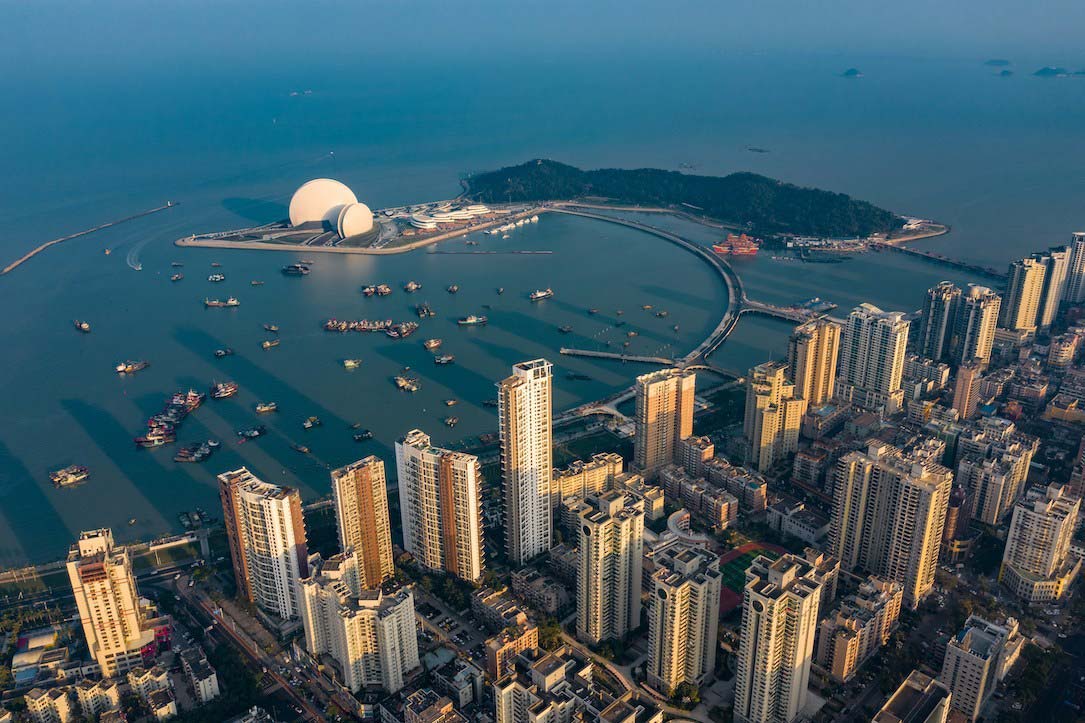 Why GAD?
The growing GBA region is investing every effort to create a talent-friendly, youth-friendly, and eco-friendly environment for sustainable regional development. BNU-HKBU UIC, originally set up in 2005, is a real "GBA university", as it's the first full-scale college established as a joint-venture between major Mainland and Hong Kong institutions. UIC strives to cultivate talents (12,000 in total enrolled as of 2021) with a global vision capable of seizing the many opportunities that high-quality, international education in China's GBA can provide.
The recently launched GAD Programme at UIC's Division of Humanities and Social Sciences shoulders the mission of training future global governance leaders and advancing the internationalization of China's higher education.
GAD is an undergraduate international affairs' platform that is uniquely relevant and comprehensive, as it blends elements from the three most relevant domains of modern sustainable progress, namely economy, society and environment. The programme is, in fact, centered upon the belief that the fate of the world lies in the hands of future decision-makers with international horizons and solid digital competences, capable of managing the complex, interconnected, transnational challenges of modern times.
The GAD curriculum covers the most vibrant regions of the world, from the EU to Africa, from Central Asia to Latin America, placing particular emphasis on the GBA, China's growing role in world governance and the rise of the Global South – along the "Belt and Road" and beyond.
Moreover, from the academic year 2021, students, from their 3rd year onwards, will be able to choose between two concentrations – one in "International Development" and the other in "Public Administration" – and thus shape their educational path based on their very own interests and career aspirations.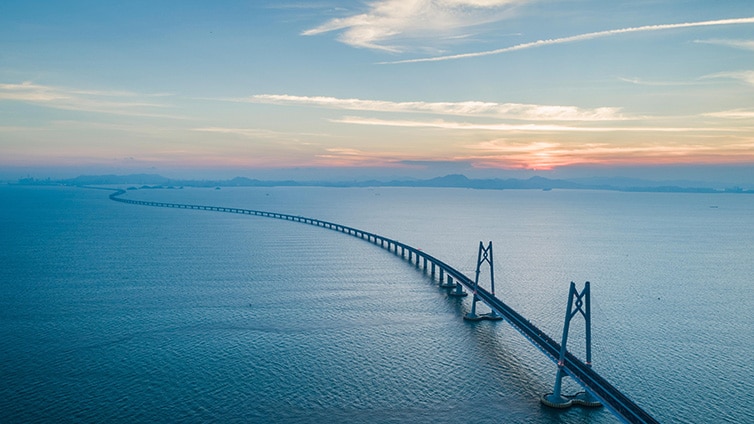 Study life in Zhuhai
Outside the beautiful UIC campus, the city of Zhuhai and the whole GBA region have so much for students to explore. Often referred to as "China's Riviera", Zhuhai stands out for its sprawling coastline, excellent air quality, clear skies, and temperate climate year-round. With the continuous prioritization of "Ecological Civilization", Zhuhai often stands at the very at the top of national sustainability and liveability rankings.
The city boasts picturesque landscapes, ancient cultural sites, the "number 1" ocean hot spring in the country, as well as the world's largest ocean park and an international car racing circuit. It also hosts regular international events like China's International Aviation & Aerospace Exhibition or the ATP World Tour 250 Zhuhai Tennis Championships, as well as the youth-favorite "Beach Music Festival". Cities such as Hong Kong, Macau, Shenzhen or Guangzhou are easily accessible from Zhuhai, making for perfect 1-day-trip or weekend destinations.
GAD is a truly cutting-edge platform that aims at actively expanding horizons and bridging global distances, thus perfectly reflecting the mission the Greater Bay Area as a whole.
For more information, please visit: Admissions of International Students (IDOffice).
Learn more about Globalisation and Development Programme
Related topics