Study a Fine Art MBA and learn the business of NFTs
The Fine Arts industry is transforming. The virtual world of cryptocurrencies, blockchain and non-fungible tokens (NFTs) has sparked a wave of innovation that is challenging expectations. Artists, collectors, dealers, and general practitioners are finding new mediums, and digital tools are becoming the norm when dealing in the business of Art.
Investors are starting to see NFTs as a future-proof digital asset class, largely because of their use of blockchain to show ownership and encode digital rights (Forbes). Despite a crash in cryptocurrency value, NFTs continue to gain traction as the investment class of the moment. The current boom in NFTs comes largely as the hype grows, due, in the most part, to the number of global sports franchises, fashion brands, and celebrities jumping on board the digital collectibles trend.
The rate at which technology is being adopted to aid distribution, management, and transparency in sales transactions of Fine Art globally has highlighted the need for graduate degrees in business management practices specific to the lucrative world of Fine Art.
The full time MBA program in Fine Art International Management (FAIM) at Geneva Business School is the perfect next step for students whose careers are at the intersection of classic art knowledge, finance and investing, and management practice. Students select their own curriculum to complement the core courses in Art Management and complete a master's project with close mentorship and support from an expert faculty.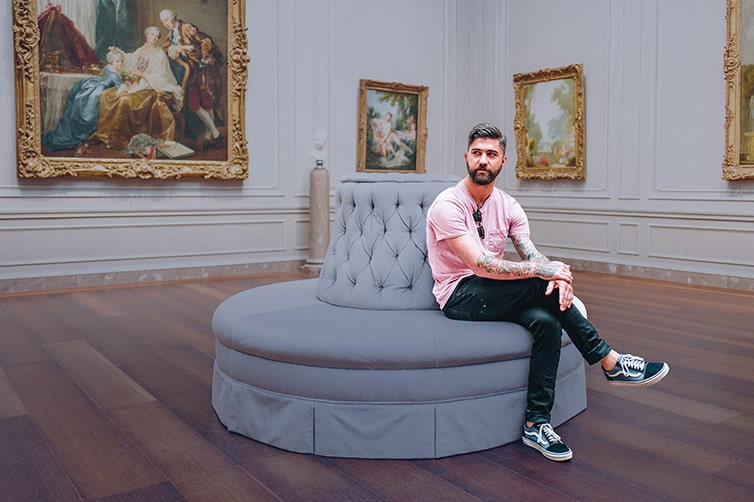 The Program
Study an MBA full-time online over three semesters, or 18 months, 100% in English. The Fine Art International Management MBA is designed to be delivered online, with 2 weeks per semester to be attended in person on one of our European campuses for the first year. These weeks will offer Leadership Development and networking opportunities to all students to help build the support structure deeply needed to operate in the Art World.
This online program is made up of seven core courses to complete the Fine Art specialization featuring the foundations of Art History, Art Law, Compliance & Money Laundering (AMLA), Fine Art Logistics, Entrepreneurship, and much more. The third semester focuses on the Master's project and is supervised by a faculty member with expertise in the chosen field.
The Faculty
Students will have access to expert faculty from the top tier in the Art world, as well as guest speakers from MoMa, MAMCO, Sotheby's, Lalive, Deloitte & Christie's. Geneva Business School has created an expert faculty selected from industry leaders such as Lalive (Art Law pioneer), Deloitte (Art Finance), Institut Restellini (Museum Management and Forensic Scientific Analysis), Nelly Wenger & Associates (Strategic Event Management), Charly Bailly / Opera Gallery (Entrepreneurship), ArtNow! (Art History), ArtBasel, and Artnet for the only MBA of its kind.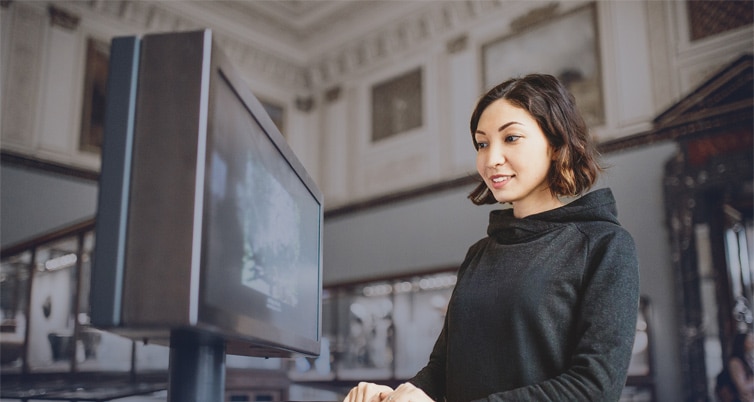 Want a Future-proof Career?
Start an MBA in February or September and specialize in Fine Art International Management, it will give you the edge in a burgeoning field of asset management and make you an expert while others are still adopting the tech. Learn to manage Art as an asset class for the long term, including NFT marketplaces, and become an expert in one of the most stable markets during uncertain times.
Book a meeting with the Admissions Team to find out more or Get in Touch to start your application process and begin your MBA in February!
Written by Vanya Maplestone from Geneva Business School.
Learn more about Geneva Business School
Related topics