Studying a bachelor's degree at university is nothing short of a life-changing experience. You will meet and make life-long friends, step out of your comfort zone and gain independence. And, of course, the social aspect of university is something that you will always remember and you will have an unforgettable adventure. It is also a great way to network and make useful connections for future career success. Deciding what degree to study at university can be a tricky decision, so we've put together a list of top bachelor's degrees that you should consider studying.
Sports Management
Are you passionate about sports? Are you also passionate about business? Why not combine both by choosing to study a sports management degree! Did you know that the global sports market is currently worth between $480 billion to $620 billion?
The Bachelor of Arts in Sports Management at EU Business School can lead to successful and exciting careers in a whole range of different fields, from broadcasting to event management. At EU Business School, the emphasis on hands-on, experiential learning will provide you with all you'll need in order to be successful in your future sports management-related career.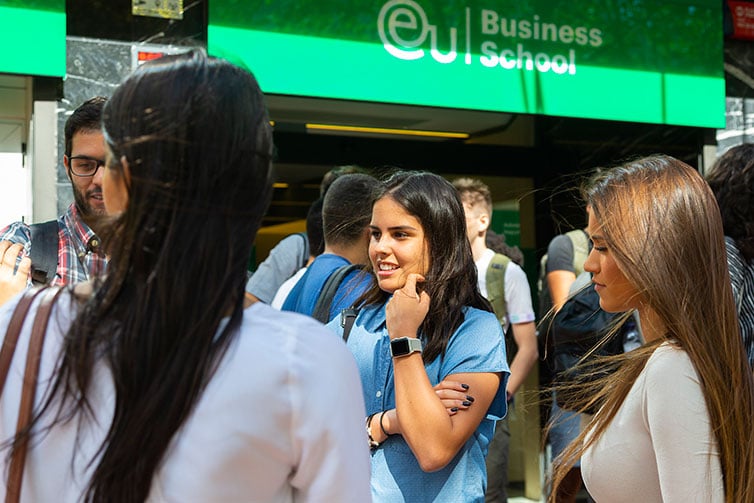 Communications & Public Relations
As technological advances transform every aspect of our lives, our world has become more connected than ever before. As a direct result, the act of engaging with customers has become hugely important when it comes to business success.
If you want a professional career that involves developing and maintaining the brand and/or public image of a client or company, the Bachelor of Arts in Communication and Public Relations at EU Business School will prepare you to drive companies forward in the future. You´ll get the chance to develop those crucial creative thinking skills, while also providing you with a solid foundation in current and future business trends.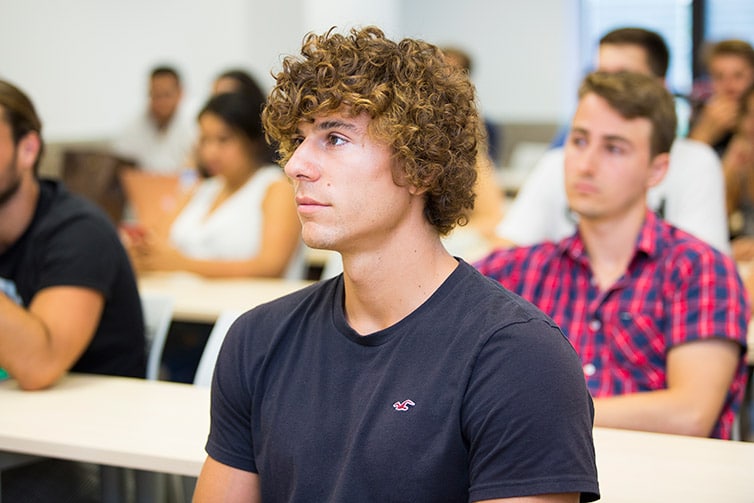 Leisure & Tourism Management
Did you know that tourism is one of the fastest-growing industries on the planet? Inevitably, this sector has been monumentally affected by the pandemic, but it is expected to make a fast and dramatic recovery. Interestingly, the United National World Tourism Organization predicts that there will be 18 billion tourists by 2030. EU Business School's BA in Leisure and Tourism Management offers the forward-thinking approach and comprehensive skills and knowledge that will allow you to thrive in this exciting, people-oriented industry.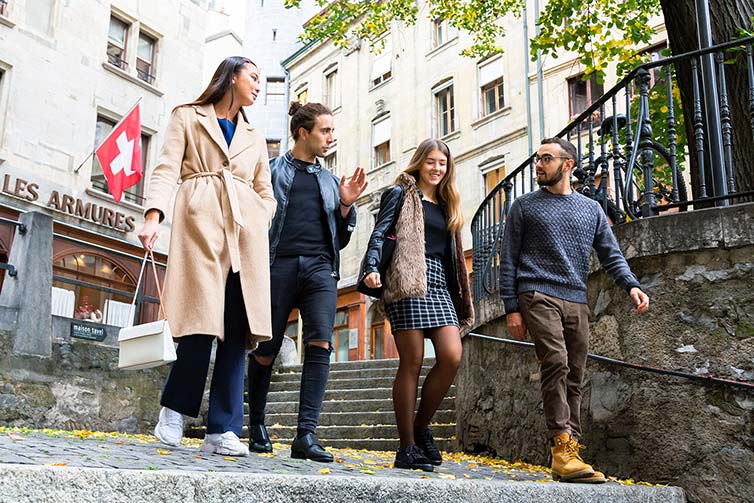 Marketing
You simply cannot be successful in a business context without marketing. And so it is no surprise that marketing specialists are in high demand today and will no-doubt be heavily in demand in the future. This sector has been completely transformed thanks to the technology revolution, and as a result, job roles in the marketing field are diversifying and expanding as digital transformation continues to develop. The BA (Hons) in Business Management (Marketing) program at EU Business School will provide you with the necessary tools, skill set and an entrepreneurial mindset to flourish in today's marketing world.
Why Choose EU Business School
EU Business School has been awarded four stars for the excellence of its business education by QS. The EU community of 100+ nationalities will offer you a unique multicultural perspective, and our 27,000+ alumni provide networking opportunities around the globe. Find out more about EU Business School at euruni.edu.
EU Business School is committed to keeping its community safe and has put in place a range of comprehensive measures to ensure the health, safety and wellbeing of its students. You can find more about these measures on our website.
Learn more about EU Business School, Barcelona
Related topics