Film matters. It transports us to places and states of mind we might not have otherwise visited and, in a world of disconnect and miscommunication, we need film now more than ever.
Here in our central London home, the story of film has unravelled throughout six decades: the pull of celluloid; the emergence and push of a digital world. Across the past 65 years, our student population has travelled from all corners of the globe. Currently, over 60% of our students are international, threading the inevitable learning opportunities gifted by cultural diversity through UK film heritage. Together, this creates a special learning experience, one where each student develops their creative voice and becomes a talent sought after by the film industry.
Our MA programmes in Filmmaking, Screenwriting and Documentary Filmmaking deliver a level of professionalism that a diverse range of well-known alumni have benefited from. London Film School is a place to shape and sharpen your craft, where you'll be immersed in an atmosphere that helps you discover your own talent and potential.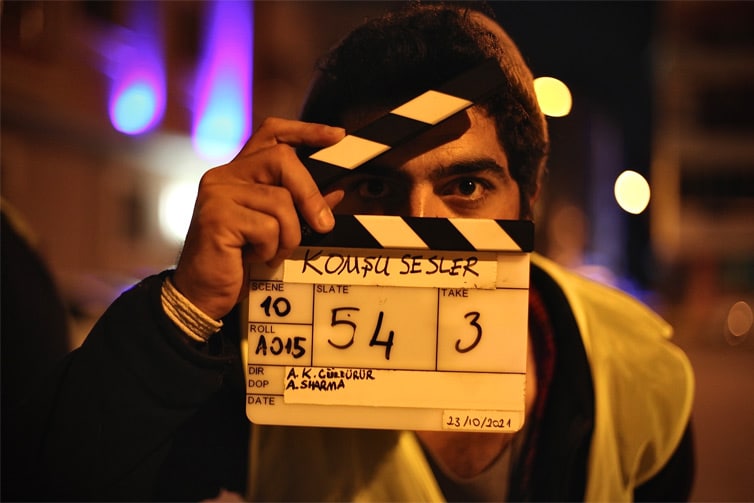 At the heart of our teaching method beats individual creativity. For a film to resonate, for its voice to be heard loud and clear, we believe it is vital to experiment – to understand and boldly challenge how things have always been done, so that we continue to flourish and fuse with our audiences.
Feeding this approach, indeed shaping the future of film, are our teachers, maintaining a dynamic dialogue with UK and global screen industries, bringing their experiences back to LFS. This ethos, philosophy and passion for teaching has seen LFS recognised with World Leading Specialist Provider status by the Office for Students.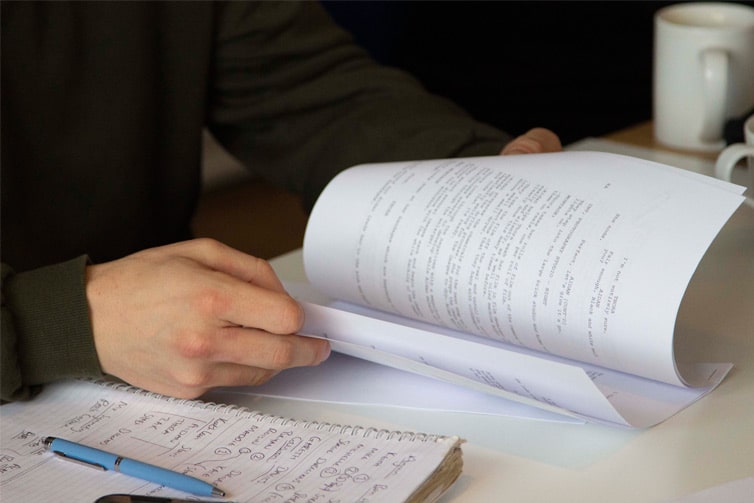 Based in the heart of Covent Garden, central London, our home is a short walk from West End cinemas, theatres, the Royal Opera House, the National Gallery, the British Museum, the British Film Institute Library, BFI Southbank, Tate Modern, and so much more. Of course, a tremendous benefit to studying in London are the thousands of locations, people and stories that feature in screenplays and documentary treatments for our film and script exercises. Inspiration can be found in every corner of London.
Clear comprehension of the whole filmmaking process is crucial – this is where memorable voices are created. Filmmaking is a collaborative endeavour, not the product of any single individual. Our practical two- year MA Filmmaking programme sees our students engage in all disciplines and experience a full, thorough education.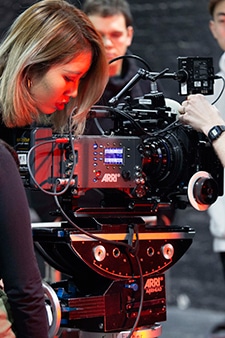 The opportunity to develop a full-length feature film screenplay, with individual mentoring and guidance from industry professionals, is found in our one-year MA Screenwriting course. Students are also given the opportunity to pitch to industry and work with our filmmaking students to produce short films throughout the year.
This two year full time MA Documentary course with storytelling at its core, gives students the opportunity to experiment and explore their creative ambitions through in-depth learning of professional craft skills and the development of their personal voice. The course equips our students to tell human stories in cinematic ways.
Across all LFS courses, technical skills and performance are studied rigorously, equipping students with the means to develop distinctive profiles in the film industry and a competitive edge for outstanding employment trajectories.
We welcome applications from a wide variety of candidates who can demonstrate their passion for film and meet our minimum academic and/or professional requirements. LFS, as indeed London as a whole, is home to a diverse student population.
Our students join us from all walks of life and a range of backgrounds, differing in age, ethnicity, sexual orientation, gender, political opinion, or religious belief. What matters to us, is finding those with a passion for film and the creative talent to become the next generation of filmmakers. Our Admissions process is rigorous to meet the above, and our entry requirements are set individually per each course. For information on how to apply, and for what is required, please visit our website lfs.org.uk.
Learn more about London Film School
Related topics