New Pre-Foundation Year English Program
Pre-Foundation Year English is an 8 week English course offered by UNSW Institute of Languages and is specially designed to assist UNSW Foundation Studies Transition students to develop their English skills and confidence required for success in their Transition program.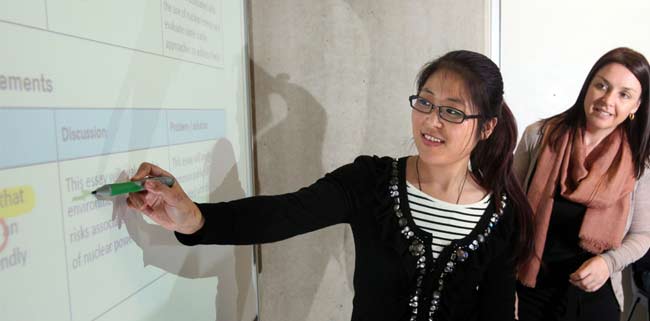 "I am so glad that I made the right decision to come to UNSW Institute of Languages. It is the place where my Australian life started. With conscientious and friendly teachers, my English has improved significantly. In class, I made lots of good friends from all around the world. I think I am ready for further challenges."
Shu Yang (China)
[youtube width="650″ height="344″]http://www.youtube.com/watch?v=po37D59sTVg[/youtube]
Benefits of Pre-Foundation Year (PFY) English course
"To ensure you meet the English language requirements for UNSW Foundation Studies, you may choose IELTS or similar tests packaged with a test preparation program, or alternatively programs such as PFY. The difference between the two is that test preparation programs prepare you to pass a test, whereas PFY at the UNSW Institute of Languages prepares you with the skills needed for ongoing success in their studies at UNSW Foundation Studies Transition program and the University of New South Wales."
Paul Sutton – Principal UNSW Foundation Studies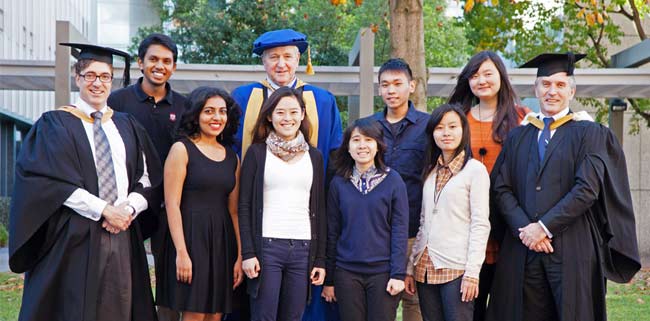 Pre-Foundation Year (PFY) Entry Requirements
To qualify for the Pre-Foundation Year (PFY) English and Transition programs leading to UNSW Semester 1, 2014, you will need to meet the following academic and English entry requirements: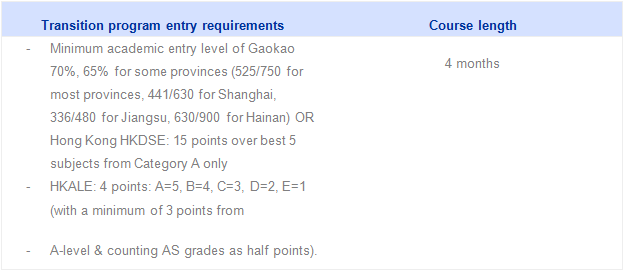 Course dates and fees
*A special introductory offer is available. The tuition fee for this 8 week Pre-Foundation Year English course is AUD $3255. 
PFY is a program delivered under Academic English CRICOS Course Code 043923A.
About UNSW Institute of Languages
Australia's leading English Language Centre
Established in 1966, the UNSW Institute of Languages provides a comprehensive range of language education programs and has established a reputation for excellence, nationally and internationally.
The Institute offers a comprehensive range of English language programs which cover:
Academic English
General English
Professional English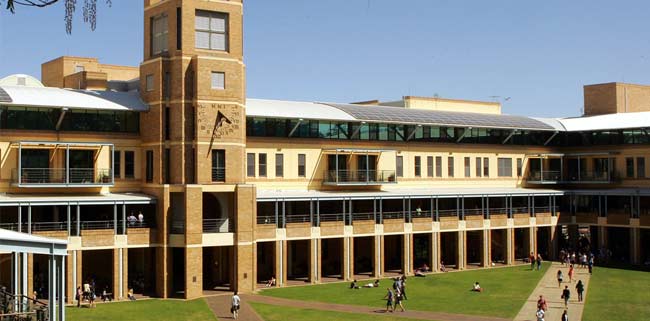 More information
How to enrol
Before completing your application for this course, please read the information on how to enrol. This information will assist you in completing your application correctly.
You can apply online or contact us for more information.
Student Services
UNSW Institute of Languages
223 Anzac Parade Kensington
Sydney NSW 2052, Australia
Telephone: 61 2 9385 5396
Facsimile: 61 2 9662 2651
Email: admissions@unswglobal.unsw.edu.au
Website: www.languages.unsw.edu.au
www.facebook.com/UNSWIL
UNSW Institute of Languages is an education group of UNSW Global Pty Limited, a not-for-profit provider of education, training and advisory services and a wholly owned enterprise of the University of New South Wales. UNSW Global Pty Limited CRICOS Provider Code 01020K | UNSW Global Pty Limited ABN 62 086 418 582. The information contained in this flyer is correct as at February 2013. UNSW Institute of Languages reserves the right to alter any program or admission requirement without prior notice.
If you want to receive the StudyLink Study Abroad Newsletter, so that you get the most up to date study abroad advice in your inbox, you can
sign up here
.