Berlin – Europe's Budget Student Paradise
Berlin is Europe's greatest budget paradise for students. When compared with Europe's other capitals, living expenses in Berlin are still laughably cheap and are likely to remain that way for some time to come. There has been much talk recently in Berlin about rising prices and moody mutterings that "things ain't what they used to be" but the truth is that life in Berlin still represents one of the known universe's most extraordinary bargains.
Given that living expenses are actually one of the largest elements of the total cost of studying, Berlin has to be at the top of everyone's list of cities for an international student to consider
So let's look at the total annual costs of studying a degree in London compared with a degree in Berlin.
An international student  studying in London requires a budget of at least £1,000 per month to cover living expenses. Tuition fees for a Band C or Band D course at a state university in the UK now range from £6000 – £9000 per year for EU students or £13000 – £15000 for international students. A private university could cost much more.
So the total cost of a degree in London ranges from £18000 per year to an eye watering £27000 per year.
In contrast you can live comfortably in Berlin for €600 per month or less (approx £490). Tuition fees for a dBs Music degree in Berlin cost as little as €6650 (approx £5280) per year for EU & international students.

So the total cost of a dBs Music degree in Berlin is £11,050 per year. That's £7000 less per year than the cheapest degree in London. So £21,000 saved over the life of the course. Or £16000 cheaper per year than the most expensive standard degrees in London. Or £48000 saved over the life of a course. That's a very serious saving!
That either makes good reading for parents or money you could save towards your first studio!
And lets not forget – it's not just one of the cheapest cities to live it's also one of the coolest, vibiest places you could want to live. Artists, musicians and creative types from all over the world have flooded into the city and with very little money but massive amounts of energy and ideas have helped make the city the most incredible place to live.
Berlin is a very human city and easy to love. From free raves in the park to art shows in abandoned kindergartens, from all weekend clubbing (that really means the whole weekend!) to picnics by a lake, you don't have to spend a lot of money to have the time of your life.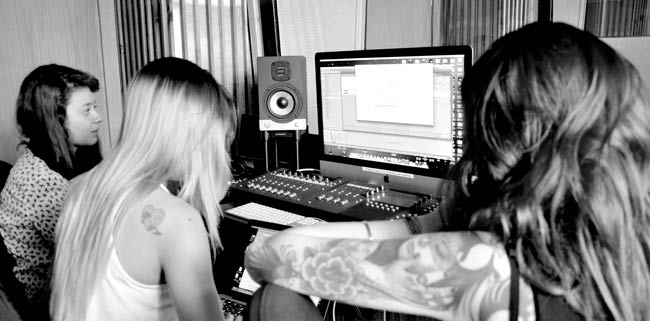 Learn more about DBS Music
If you want to receive the StudyLink Study Abroad Newsletter, so that you get the most up to date study abroad advice in your inbox, you can
sign up here
.