留学コースの検索と情報――StudyLink
At StudyLink, we believe that education is a right and not a privilege and that study abroad experiences can lead to positive change not only for you, but your family, community and country. This is why we provide you, and millions of others, with the leading source of trusted information on studying abroad.
Are you looking for suitable courses overseas
but find all those options confusing?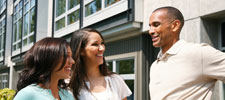 Our extensive global course search has over 100,000 study abroad courses to choose from using our course search - all updated regularly to make sure you get the very best information. We will even give you personalized recommendations based on your goals.
Are you wondering which country to choose,
or how to apply for a student visa?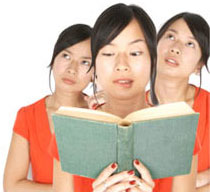 We provide you with the most up-to-date information on the top study abroad destinations, student visas and many more related topics. You can then download and keep your very own personalized guide with destination and course information.
So, what's the best thing about StudyLink?
We keep it simple by bringing your study abroad options and information into one place - right here
With StudyLink, you can:
Save a shortlist of favourite courses to your personalised StudyLink page
Compare universities and colleges by cost
Join a community of over 150,000 students, share information and ideas
Get all the information you need on every aspect of studying abroad, with our free monthly newsletter Student Adventures
Oh, and it's all completely FREE. That's right - we will never ask you for a penny for this service!
Do you really need another reason to use StudyLink?

OK then, just because we really want to help you succeed on your study abroad journey. Register now and we will send you a free Personal Statement Writing Guide so you can make your university or college application as strong as possible and really impress your future professors!