Where can your teaching career take you?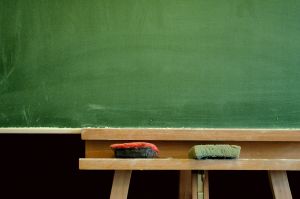 There's never been a better time to be a teacher. With a global shortage of qualified teachers, new technology changing the way we teach, and a growing demand for specialised teachers including English language, early childhood or adult education, teaching is a career that really opens doors to new challenges and adventures around the world.
So, where will your teaching degree take you?
Firstly, it depends on your degree or qualification. If you want to teach primary (elementary) or high school, you will need a recognised teaching degree. In almost all countries teachers are educated in a university or college, and then may need certification by recognised body before you can teach in a school.
However, teachers in private schools or colleges may not need an education degree or certification – just a good bachelor degree and experience in their chosen field.
If you'd like your teaching career to take you overseas for work, here are just a few ways you can teach in other countries:
Teaching English as a second language
If you are a native or fluent English speaker, there are many opportunities to teach in other countries. You should study a TESOL or TEFL qualification first. Just about every country in the world has English language colleges, so you can choose where you want to go and how long you want to go for. Some employers will even provide your accommodation, medical insurance and airfare.
Usually these teaching positions require a year commitment. It's a great way to immerse yourself in a local culture and get to know the locals. It's also challenging!
Teacher exchange programs
Many schools and colleges run formal exchange programs, which allow a teacher from one country to swap lives with a teacher from another. There are great benefits to the school community, learning about a different perspective of the world. And it's a great way to experience a different culture as a teacher. Exchanges usually last for one year.
Academic teaching
If your teaching style leans more towards academic lecturing, then you will find many opportunities to work abroad in your chosen field. Some of the world's most prestigious universities boast of their multicultural lecturers and tutors, so if you're becoming one of the best minds in your field, the academic world will beckon!
To teach at university level you'll usually have a Masters or PhD qualification in your specialisation. Research citations and published papers are important, so this is a rewarding career that can take a lifetime to build.
International teaching experience
Many school systems are quite similar – Australia and the UK, for example – so studying teaching in one country makes it easier for you to teach in the other. The certification requirements usually do not apply to temporary or casual teachers so it's quite possible to pick up teaching work wherever you want to go.
So you can start your teaching career in another country as part of a working holiday, and then return home to work in a school armed with a global perspective on what works in the classroom… and what doesn't!
Teaching salaries around the world
Why is there a shortage of teachers worldwide? Mainly because they earn less than other degree-qualified professions such as lawyers, accountants or doctors.
In most developed countries, a large proportion of teachers are now older and close to retirement, leaving a hug gap to teach the next generation. In many developing countries, a combination of growing population and the lure of international work for many graduates have also caused a local teacher shortage.
Teaching salaries could vary from just US$3,000 a year in Indonesia or China to US$50,000 in the US, Canada or Australia. A school principal in Australia or the US could earn as much as US$80,000, but this is generally the limit on school teaching salaries.
Salaries vary according to the local cost of living, isolation of the school and qualifications. Some teachers are able to make extra pay by teaching night classes or tutoring students individually.
Is what you make as a teacher important? Taylor Mali, a poet and teacher, expresses it all in his poem:
I make kids wonder, I make them question.
I make them criticize. I make them apologize and mean it
I make them write, write, write. And then I make them read.
I make them spell definitely beautiful, definitely beautiful, definitely beautiful over and over and over again until they will never misspell either one of those words again.
I make them show all their work in math.
And hide it on their final drafts in English.
I make them understand that if you got this (brains)
then you follow this (heart) and if someone ever tries to judge you
by what you make, you give them this (the finger).
Let me break it down for you, so you know what I say is true:
I make a goddamn difference! What about you?
If you'd like to make a difference, teaching anywhere in the world, find out more about studying teaching.
Find out more about a Teaching Degree with StudyLink.com's Teaching Degree Guide, showing you everything you need to know about getting a degree in Teaching.
If you want to receive the StudyLink Study Abroad Newsletter, so that you get the most up to date study abroad advice in your inbox, you can
sign up here
.